Dog and Cat Ramps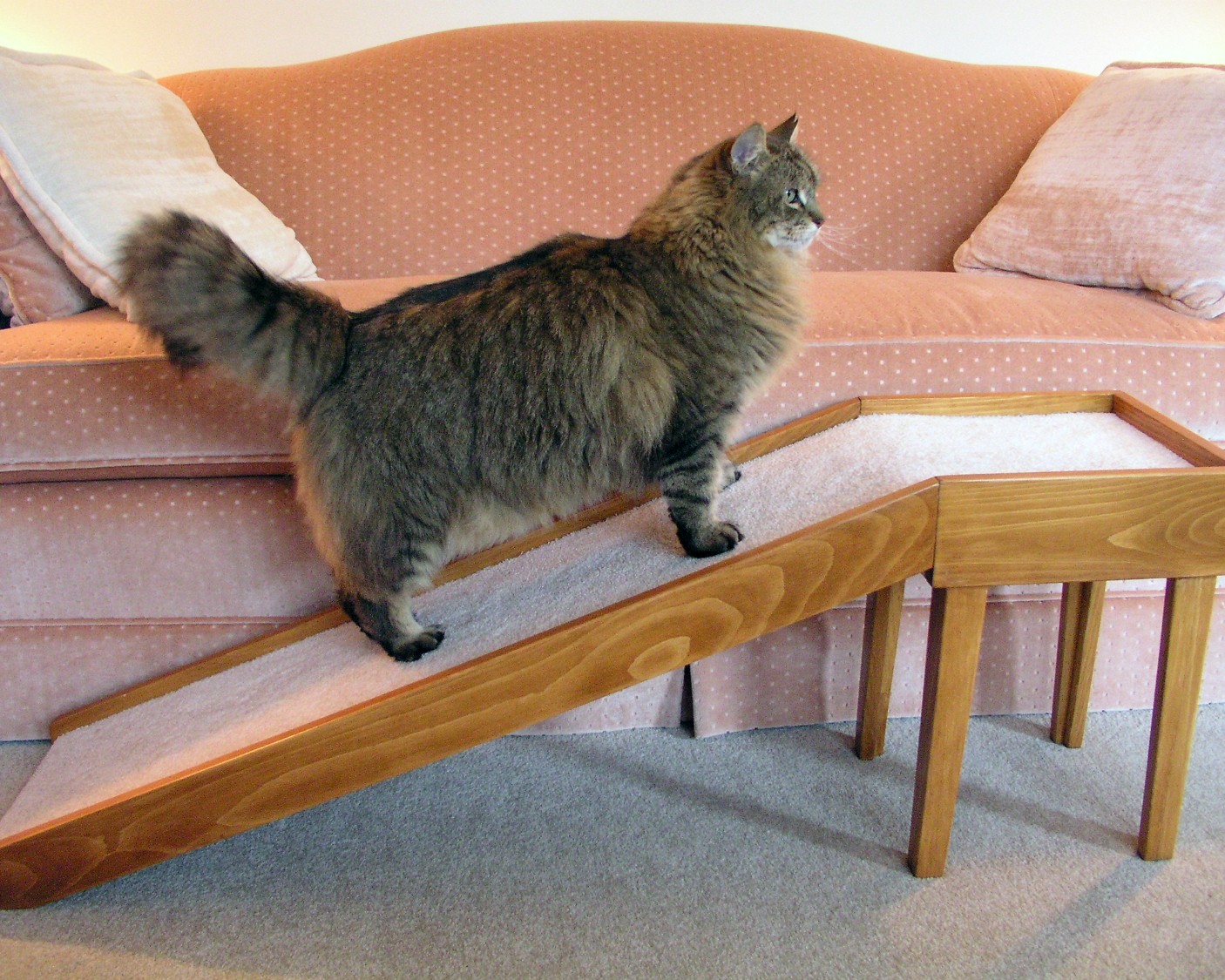 15″ high Dog Ramps and Cat Ramps. Perfect for sofas and chairs. Pet Ramps are 12″ wide for small dogs and cats; 16″ wide for large dogs or multiple pet homes.
24″ or 29″ high Free Standing Dog and Cat Ramps for Beds. Quality red oak or brown maple construction with three incline options to fit all pet mobility levels. 12″ or 16″ wide.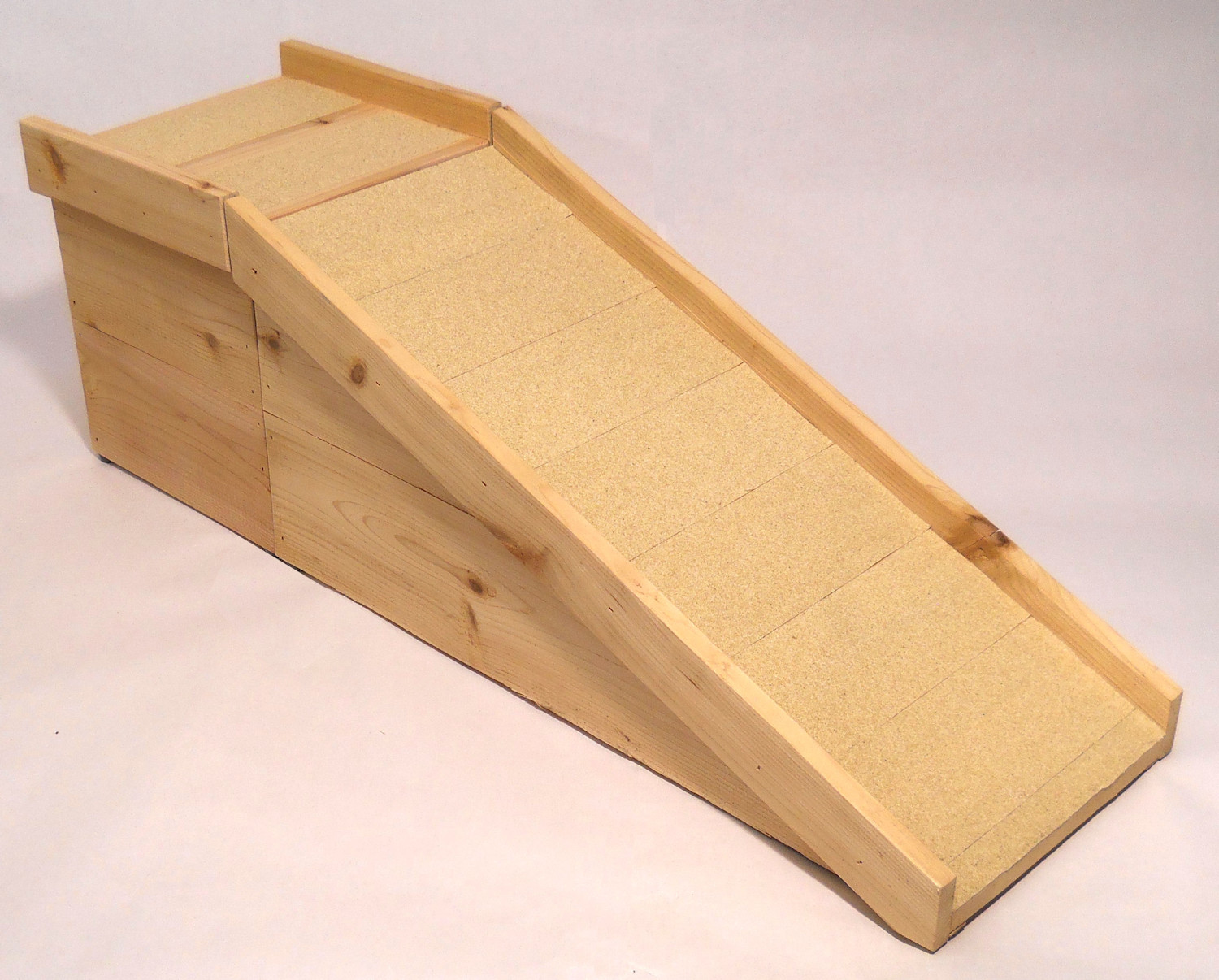 Perfect for doggy doors which exit too high off the ground. Available in 6, 8, 10 and 12 inch heights with optional platform option.
Questions about our products?
Please complete the form below.
Pet Accessibility Products
Pet Classics, LLC offers a complete line of cat and dog ramps, pet steps and accessories for the comfort and safety of your pet. We take great pride in offering a broad selection of unique products that pets and their owners love!
Our extensive variety of true furniture-quality pet ramps and steps are not only for small, elderly or disabled cats and dogs. They are designed to help all pets live longer, healthier lives. Our Pet Classics Ramp ™ has become an overall favorite for helping pets reach their favorite window, bed or sofa with ease.
Since inventing the Pet Classics Cat and Dog ramps, we have added many other quality products that help owners get their pets almost anywhere – on land or water! We aim to make the world accessible for the life of your pets!
© Pet Classics LLC 2001 - 2020